Janhunen Oy is a 100 % family owned company providing lifting, oversized transport and jacking & skidding services. Our clients include companies in the construction, industry and energy sector and to some extent also private customers. Our operations started in 1944 and is now run by the third generation.
Contact and billing information
Kuljetusliike Matti Janhunen Oy
Business ID: 3207697-4
Address:
Lakalaivankatu 7, 33840 Tampere
Invoicing address:
Kuljetusliike Matti Janhunen Oy (Apix skannauspalvelu)
PL 16112, 00021 INVOICING
E-Invoicing address:
Operator: Apix Messaging Oy (003723327487)
Address: 003732076974
EDI-code: 003732076974
Business ID: 0283554-6
Address
Isometsäntie 41, 26100 Rauma
Invoicing address
Euran Rakennuspalvelu Oy (Apix skannauspalvelu)
PL 16112, 00021 INVOICING
E-Invoicing address
Operator: Apix Messaging Oy (003723327487)
Address: 003702835546
EDI-code: 003702835546
We have chosen three core values in our company to help us achieve our vision. Our values are built with our most important stakeholders in mind: our customers and our staff. Our values are:
Reliability
Reliability to the customer that the work will be completed as agreed.

Reliability to the employee that there is enough work and a livelihood is guaranteed.

Well-being
Let's work together to create a work environment with sufficient resources and safety. Successful projects, satisfied customers, well-being.

Customer Service
Customer appreciation should be reflected in all work. Reliability and well-being are achieved when the customer receives the product as required and is satisfied with the service they receive.

Figures
Currently, we employ about 50 professionals at Janhunen Oy. Our annual turnover is approximately 8 MEUR. Our main market area is Finland and we operate in the Nordic countries together with our partner network.
History
The roots of our family business go back over 70 years until the fall of 1944, when Aarne Janhunen (1911 - 1993) founded Aarne Janhunen Oy, a company specializing in auto electrical repair in Tampere, just ten days before the end of the Continuation War. The workshop started on Puutarhakatu in the center of Tampere with a space of 15 square meters, but the following year the expansion forced the company to move to larger premises on Ratinankatu.
Business started to grow rapidly in the years of reconstruction, and already in the mid-1950s Aarne Janhunen Oy expanded its business operations again by establishing Tampereen Maanrakennus Oy (a civil engineering company). In addition, the company opened a spare parts and accessories store on Ratinankatu, where the company operated for more than a quarter of a century.
In 1966, a second generation became involved, when Matti Janhunen (b. 1943) started as a foreman in the company. The following year, it was time for expansion again; with the exception of a spare parts store, the company moved to a newly completed premises in Lakalaiva, south of Tampere – the same place we operate today.
In the 1980s, the focus of business shifted to the current core business of lifting and transportation. The civil engineering business was sold in 1981 and Matti Janhunen Oy was founded two years later. At the same time, the third generation of the Janhunen-family naturally grew into the company: the current CEO, BBA Jussi Janhunen (b. 1971) and automotive and transportation technician Ari Janhunen (b. 1976). Both started working for the company in the 1990s, and at the turn of the 21st century both became shareholders in the company.
Certifications & Qualifications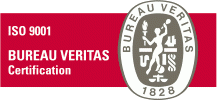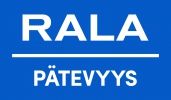 RALA Qualification
Contractor's liability documents